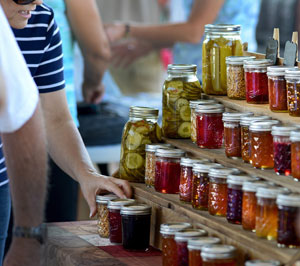 From juicy red tomatoes to Halloween pumpkins you'll find fresh farm-to-you produce and seasonal products at the Farmers Market on Market Square (East Lee Street at Bois d'Arc in downtown Greenville).
Farmers Market vendors offer the best from local and regional harvests. Fruits, vegetables, local honey, fresh eggs – even sugar cane (in season) – spill from their bushel baskets and cover their tables.

It's a shopping experience you won't want to miss! And you'll be supporting your local growers and producers.
Farmers Market is open on Saturday mornings, 8 a.m. - noon, from June through October. You'll find the freshest local produce and other farm-to-market and homemade products. Farmer's Market is a treat for the whole family.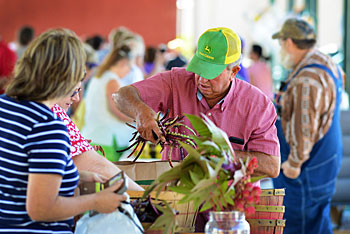 For more information, please contact Friends of the Farmer's Market by email
or Doyle Dick at 903-457-3138.